Posts for: March, 2015
By Litchfield Hills Family Dental
March 26, 2015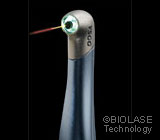 For years, lasers have revolutionized the medical industry and now they are beginning to do the same within the field of dentistry. However, anytime new technologies are introduced, people naturally will have questions. Here is a list of frequently asked questions (FAQs).
What is a laser?
Lasers are beams of light that are a single wavelength and color. Laser is an acronym derived from "Light Amplification by Stimulated Emission of Radiation."
How are they different from regular sunlight?
White light is made up of light with many wavelengths corresponding to the visible spectrum comprising the rainbow (red, orange, yellow, green, blue, indigo, and violet). Laser light consists of beams of a single color and hence a single wavelength of light, concentrated to a high energy level, which can penetrate living tissue.
How are they used in dentistry?
Dental laser usage typically falls into three categories: disease diagnosis; soft tissue procedures of the gums, lips and tongue; and hard tissue procedures of the bone or tooth enamel and dentin. Examples of the most common hard tissue treatments include the diagnosis and removal of tooth decay, while the most common soft tissue treatments include the removal of gum tissue as it relates to cosmetic dentistry and the treatment of gum disease.
Are they safe?
Absolutely! Before blazing a trail in the field of dentistry, lasers have been used for years in the medical field with research evidence and the FDA approving both their safety and efficacy. In fact, they are minimally invasive and can result in less tissue removal, less bleeding and less discomfort for patients after surgery. And what could be better than that?
Want to learn more?
To learn more about lasers and how they are used in dentistry, read the article "Lasers Shine A Light On Dentistry." And if you want to schedule an appointment, contact us today.
By Litchfield Hills Family Dental
March 11, 2015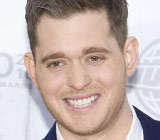 What happens if you're right in the middle of a song, in front of an arena full of fans… and you knock out a tooth with your microphone? If you're Michael Buble, you don't stop the show — you just keep right on singing.
The Canadian song stylist was recently performing at the Allphones Arena in Sydney, Australia, when an ill-timed encounter with the mike resulted in the loss of one of his teeth. But he didn't let on to his dental dilemma, and finished the concert without a pause. The next day, Buble revealed the injury to his fans on his Instagram page, with a picture of himself in the dentist's chair, and a note: "Don't worry, I'm at the dentist getting fixed up for my final show tonight."
Buble's not the only singer who has had a close encounter with a mike: Country chanteuse Taylor Swift and pop star Demi Lovato, among others, have injured their teeth on stage. Fortunately, contemporary dentistry can take care of problems like this quickly and painlessly. So when you've got to get back before the public eye, what's the best (and speediest) way to fix a chipped or broken tooth?
It depends on exactly what's wrong. If it's a small chip, cosmetic bonding might be the answer. Bonding uses special tooth-colored resins that mimic the natural shade and luster of your teeth. The whole procedure is done right here in the dental office, usually in just one visit. However, bonding isn't as long-lasting as some other tooth-restoration methods, and it can't fix large chips or breaks.
If a tooth's roots are intact, a crown (or cap) can be used to replace the entire visible part. The damaged tooth is fitted for a custom-fabricated replacement, which is usually made in a dental laboratory and then attached at a subsequent visit (though it can sometimes be fabricated with high-tech machinery right in the office).
If the roots aren't viable, you may have the option of a bridge or a dental implant. With a fixed bridge, the prosthetic tooth is supported by crowns that are placed on healthy teeth on either side of the gap. The bridge itself is a one-piece unit consisting of the replacement tooth plus the adjacent crowns.
In contrast, a high-tech dental implant is a replacement tooth that's supported not by your other teeth, but by a screw-like post of titanium metal, which is inserted into the jaw in a minor surgical procedure. Dental implants have the highest success rate of any tooth-replacement method (over 95 percent); they help preserve the quality of bone on the jaw; and they don't result in weakening the adjacent, healthy teeth — which makes implants the treatment of choice for many people.
So whether you're crooning for ten thousand adoring fans or just singing in the shower, there's no reason to let a broken tooth stop the show: Talk to us about your tooth-restoration options! If you would like additional information, please contact us or schedule an appointment for a consultation. You can learn more by reading the Dear Doctor magazine articles "Repairing Chipped Teeth" and "Dental Implants vs. Bridgework."