Posts for: December, 2015
By Litchfield Hills Family Dental
December 30, 2015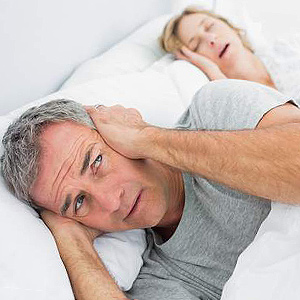 Do you still feel tired or unfocused even after a full night's sleep? Do others complain about your snoring? It's possible these are signs that you may have sleep apnea.
Sleep apnea is a condition in which you stop breathing while you sleep. Your brain will awaken you to breathe, although you may not consciously realize it since the waking period can be less than a second. But it does disrupt your sleep rhythm, especially during the all-important deep sleep period called Rapid Eye Movement (REM). These disruptions don't allow your body to receive the full benefit of sleep, hence your lack of energy and focus during the day.
One of the most common causes for sleep apnea is the collapse of soft tissues near the throat as they relax during sleep that restrict the airway. Snoring is an indication this may be occurring: air vibrates rapidly (and loudly) as it passes through this restriction when you breathe in.
As your dentist, we're well-trained in the anatomy and function of the entire oral structure, and qualified to offer solutions for sleep apnea. If you've been diagnosed with sleep apnea (after a complete examination, including an observation session at a sleep laboratory), we can then help you decide on a treatment approach. The following are three such options, depending on the severity of your sleep apnea.
Oral Appliance Therapy. An oral appliance you wear while you sleep is a first line treatment for mild or moderate sleep apnea. The appliance, which we custom design for you, helps hold the lower jaw in a forward position: this moves the tongue and other soft structures away from the back of the throat, thereby opening the airway.
Continuous Positive Airway Pressure (CPAP). Intended for more moderate to severe forms of sleep apnea, a CPAP machine produces continuous air pressure to the throat through a mask you wear during sleep. This forces the tongue forward and the airway open.
Surgical Intervention. These procedures remove excess tissue that may be obstructing the airway. Due to its invasiveness and permanent alteration of the throat area, surgery is reserved for patients who haven't responded to other therapies in a satisfactory manner.
Whether mild or severe, it's possible to effectively treat sleep apnea. If successful, not only will you benefit from better sleep and greater alertness, you'll also improve your long-term health.
If you would like more information on treating sleep apnea, please contact us or schedule an appointment for a consultation. You can also learn more about this topic by reading the Dear Doctor magazine article "Sleep Disorders & Dentistry."
By Litchfield Hills Family Dental
December 15, 2015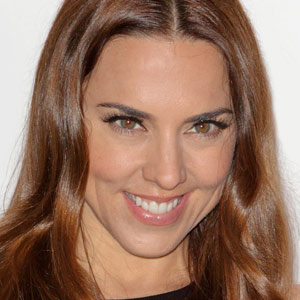 As a member of the best-selling pop group Spice Girls, Mel C (AKA Sporty Spice) enjoyed her share of musical superstardom. At the band's peak in the Nineties, the young singer's signature look featured baggy sweatpants, an assortment of tattoos, a nose stud and a gold-capped incisor, front and center in her mouth. Today, Melanie Chisholm is still singing — but now she's a mom, an amateur triathlete… and that gold tooth is just a memory. Not only that, her smile looks more evenly spaced and whiter than it did when she was referred to as the "tomboy" of the group.
What happened? In our view, it all boils down to changing tastes — plus a little bit of help from dental professionals. As the "wannabe" singer proves, there's no single standard when it comes to making your teeth look their best. Your own look is unique to you — and your smile can reflect that individuality.
For example, crowns (caps) are substantial coverings that may be placed on teeth when they are being restored. They are available in three types: gold, all-porcelain, or porcelain-fused-to-metal. The latter two are tooth-colored, while the gold is — well, shiny like gold bling. Which one is right for you? In many cases, it's your choice.
Likewise, dental veneers — wafer-thin shells that can correct cosmetic issues by covering the surface of your teeth — can be made in a variety of shades. Their hues may range from natural ivory to Hollywood white, and everything in between. What's the best color for you? Only you can say.
Some people opt for a "smile makeover" that uses small irregularities in the spacing and color of teeth to create a more "natural" look. Other folks want a perfectly even, brilliant white smile that dazzles the eye. Still others are looking to match or restore the smile they once had — perhaps even re-creating a signature gap between the teeth. As long as there are no other dental issues involved, the choice is yours.
So if you're unhappy with your smile — or if you feel it doesn't reflect the person you "wannabe" — why not talk to us about a smile makeover? Just call our office to schedule a consultation. You can learn more about this topic in the Dear Doctor magazine articles "Beautiful Smiles by Design" and "The Impact of a Smile Makeover."