Posts for: May, 2016
By Litchfield Hills Family Dental
May 29, 2016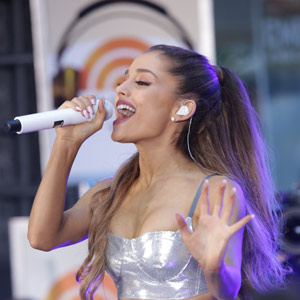 Via a recent Instagram post, pop diva Ariana Grande became the latest young celebrity to publicly acknowledge a dental milestone: having her wisdom teeth removed. The singer of hits such as "Break Free" and "Problem" posted an after-surgery picture of herself (wearing her signature cat-eye eyeliner), with a caption addressed to her teeth: "Peace out, final three wisdom teeth. It's been real."
With the post, Grande joined several other celebs (including Lily Allen, Paris Hilton and Emile Hirsch) who have shared their dental surgery experience with fans. Will "wisdom teeth removal" become a new trending topic on social media? We aren't sure — but we can explain a bit about the procedure, and why many younger adults may need it.
Technically called the "third molars," wisdom teeth usually begin to emerge from the gums between the ages of 17 and 25 — presumably, around the same time that a certain amount of wisdom emerges. Most people have four of these big molars, which are located all the way in the back of the mouth, on the left and right sides of the upper and lower jaws.
But when wisdom teeth begin to appear, there's often a problem: Many people don't have enough space in their jaws to accommodate them. When these molars lack sufficient space to fully erupt (emerge), they are said to be "impacted." Impacted teeth can cause a number of serious problems: These may include pain, an increased potential for bacterial infections, periodontal disease, and even the formation of cysts (pockets of infection below the gum line), which can eventually lead to tooth and bone loss.
In most cases, the best treatment for impacted wisdom teeth is extraction (removal) of the problem teeth. Wisdom tooth extraction is a routine, in-office procedure that is usually performed under local anesthesia or "conscious sedation," a type of anesthesia where the patient remains conscious (able to breathe normally and respond to stimuli), but is free from any pain or distress. Anti-anxiety medications may also be given, especially for those who are apprehensive about dental procedures.
So if you find you need your wisdom teeth extracted, don't be afraid to "Break Free" like Ariana Grande did; whether you post the results on social media is entirely up to you. If you would like more information about wisdom tooth extraction, please call our office to schedule a consultation. You can learn more in the Dear Doctor magazine articles "Wisdom Teeth" and "Removing Wisdom Teeth."
By Litchfield Hills Family Dental
May 14, 2016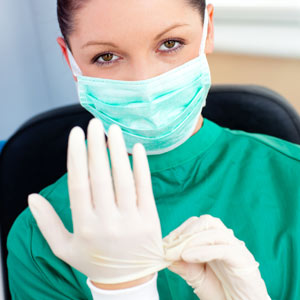 Our bodies wage a continuous war against enemies too small to be seen with the naked eye. If we're healthy, our immune system will stop the vast majority of these microbial agents.
But some of them, viruses in particular, are so small and with certain characteristics that they can slip past our immune systems. Prevention — removing the opportunity for these viruses to gain entry into our bodies in the first place — is a key component in controlling infection.
Healthcare facilities, including dental offices, are primary battlegrounds in this war. In recent years, the stakes have increased as viral infections that cause the liver disease hepatitis (B and C) and HIV that causes the auto-immune disorder AIDS are on the rise. Although different in effect, these viruses spread in much the same way — when the blood of an infected person comes in contact with the bloodstream of another person.
The risk for this exposure is higher in situations when there's a break in the skin. Blood transfusion, surgery centers and similar facilities with invasive procedures require high standards of protection to prevent viral transmission between people.  This includes dental clinics — even a routine hygienic cleaning can become a conduit for viral infection.
As a result, the more than 170,000 dental providers across the country have adopted strict infection control standards that conform to the National Center for Disease Control (CDC) guidelines, as well as state and local regulations. These standards detail such issues as wearing protective equipment and clothing (like disposable gloves, gowns or facemasks), cleaning and sterilizing instruments, or disposing of bio-hazardous waste.
High infection control standards are also promoted by the professional boards and organizations of dental providers, like the American Dental Association, and are a requirement for continued membership. As a result, infection occurrences from dental visits or procedures are extremely rare.
We understand you may have concerns. We're glad to discuss with you our procedures for infection control and how we're following the highest standards to keep you and our staff safe. We're making sure the care you receive for your teeth and gums doesn't lead to another health problem.
If you would like more information on dental infection control practices, please contact us or schedule an appointment for a consultation. You can also learn more about this topic by reading the Dear Doctor magazine article "Infection Control in the Dental Office."