Posts for: April, 2017
By Litchfield Hills Family Dental
April 26, 2017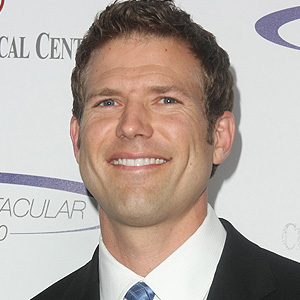 If we could go back in time, we all probably have a few things we wish we could change. Recently, Dr. Travis Stork, emergency room physician and host of the syndicated TV show The Doctors, shared one of his do-over dreams with Dear Doctor magazine: "If I [could have] gone back and told myself as a teenager what to do, I would have worn a mouthguard, not only to protect my teeth but also to help potentially reduce risk of concussion."
What prompted this wish? The fact that as a teenage basketball player, Stork received an elbow to the mouth that caused his two front teeth to be knocked out of place. The teeth were put back in position, but they soon became darker and began to hurt. Eventually, both were successfully restored with dental crowns. Still, it was a painful (and costly) injury — and one that could have been avoided.
You might not realize it, but when it comes to dental injuries, basketball ranks among the riskier sports. Yet it's far from the only one. In fact, according to the American Dental Association (ADA), there are some two dozen others — including baseball, hockey, surfing and bicycling — that carry a heightened risk of dental injury. Whenever you're playing those sports, the ADA recommends you wear a high-quality mouth guard.
Mouthguards have come a long way since they were introduced as protective equipment for boxers in the early 1900's. Today, three different types are widely available: stock "off-the-shelf" types that come in just a few sizes; mouth-formed "boil-and-bite" types that you adapt to the general contours of your mouth; and custom-made high-quality mouthguards that are made just for you at the dental office.
Of all three types, the dentist-made mouthguards are consistently found to be the most comfortable and best-fitting, and the ones that offer your teeth the greatest protection. What's more, recent studies suggest that custom-fabricated mouthguards can provide an additional defense against concussion — in fact, they are twice as effective as the other types. That's why you'll see more and more professional athletes (and plenty of amateurs as well) sporting custom-made mouthguards at games and practices.
"I would have saved myself a lot of dental heartache if I had worn a mouthguard," noted Dr. Stork. So take his advice: Wear a mouthguard whenever you play sports — unless you'd like to meet him (or one of his medical colleagues) in a professional capacity…
If you would like more information about mouthguards, please contact us or schedule an appointment for a consultation. You can read more in the Dear Doctor magazine article "Athletic Mouthguards."
By Litchfield Hills Family Dental
April 11, 2017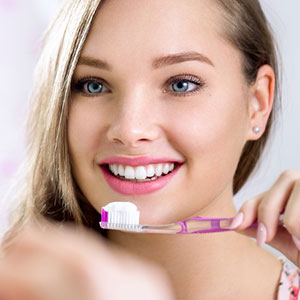 It's a big transition when your child enters college — for both of you. You may find "cutting the apron strings" a little rocky at times.
But like most parents, you'll soon condense what you still want your college kid to do down to a few major habits and choices. Be sure to keep health, diet and lifestyle choices on that list, areas which could have the most effect on their long-term health and well-being.
That should include dental care. Hopefully, they've already developed good hygiene habits like daily brushing and flossing and regular dental visits. But, on their own now, they're faced with other choices that could affect their dental health.
For example, eating a balanced, nutritious diet is necessary for a healthy mouth. That includes limiting sugar intake, especially when snacking. Disease-causing oral bacteria thrive on carbohydrates like sugar. These bacteria also secrete acid, which at consistently high levels can erode tooth enamel.
Tobacco smoking and excessive alcohol affect teeth and gums because both can inhibit secretion of saliva. Besides containing antibodies that fight infection, saliva also neutralizes mouth acid. A dry mouth caused by these habits, could put their mouth at higher risk for disease.
Your college student might also be influenced by the fashion of their peers to display piercings. Mouth piercings with lip or tongue hardware in particular can damage teeth. The constant movement and friction erodes enamel or may even cause a tooth fracture. If possible, try to steer them to self-expression that poses less risk to their dental health.
There's one other area that, believe it or not, could impact dental health: sex. While each family handles this particular subject differently, be sure your child knows that some forms of sexual activity increase the risk for contracting the human papilloma virus (HPV16). Among its many destructive outcomes, HPV16 profoundly raises the risk of oral cancer, a rare but deadly disease with a poor survival rate.
Going from home to college is a big step for a young person — and their parents. As a parent, you can help steer them to practice good habits and make wise choices that will protect their lives and health and, in particular, their teeth and gums.
If you would like more information on helping your college student maintain their dental health, please contact us or schedule an appointment for a consultation. You can also learn more about this topic by reading the Dear Doctor magazine article "10 Health Tips for College Students."